All information about schools in the Leiden region
Finding good education for your children is important. On this page you can find information about the different education levels in the Netherlands and where to take your kids to school in the Leiden region.
The philosophy behind the Dutch education system reflects the mentality of the Dutch society as a whole and aims to encourage students to live and learn in an open-minded and creative manner.  
Generally, schools in the Netherlands offer high-quality education. For example, the renowned global Pisa/OECD survey among 15-year-olds shows high rankings for Dutch pupils, especially in mathematics, and all 13 state-funded Dutch universities score well in The Times Higher Education World University Rankings.  
Compulsory education (leerplicht) in the Netherlands applies to all children aged 5 to 16, or until they have a diploma. Due to this obligation, schools will not give parents permission to take children out of school outside of official school holidays.  
Education in the Netherlands consists of the following levels:  
Nursery School (not compulsory)  
Primary Education / Elementary Education (basisschool; age 4 - 12)  
Secondary Education (VMBO, HAVO, VWO; age 12 - 16/17/18)  
Tertiary Education:   

Senior Secondary Vocational Education  (Middelbaar Beroepsonderwijs - MBO and company schools)  
Higher Vocational Education  (Hoger Beroepsonderwijs - HBO)  
University  (Universiteit, Wetenschappelijk Onderwijs - WO)  
The Dutch school system
By watching this animation, you will learn all about how the Dutch school system is structured. 
This animation is made by Nuffic, the Dutch organisation for internationalisation in education. Nuffic plays an important role in fostering international cooperation in education between the Netherlands and other countries.Its goal is to support Dutch institutions and the Dutch government in internationalisation activities.
Go to Nuffic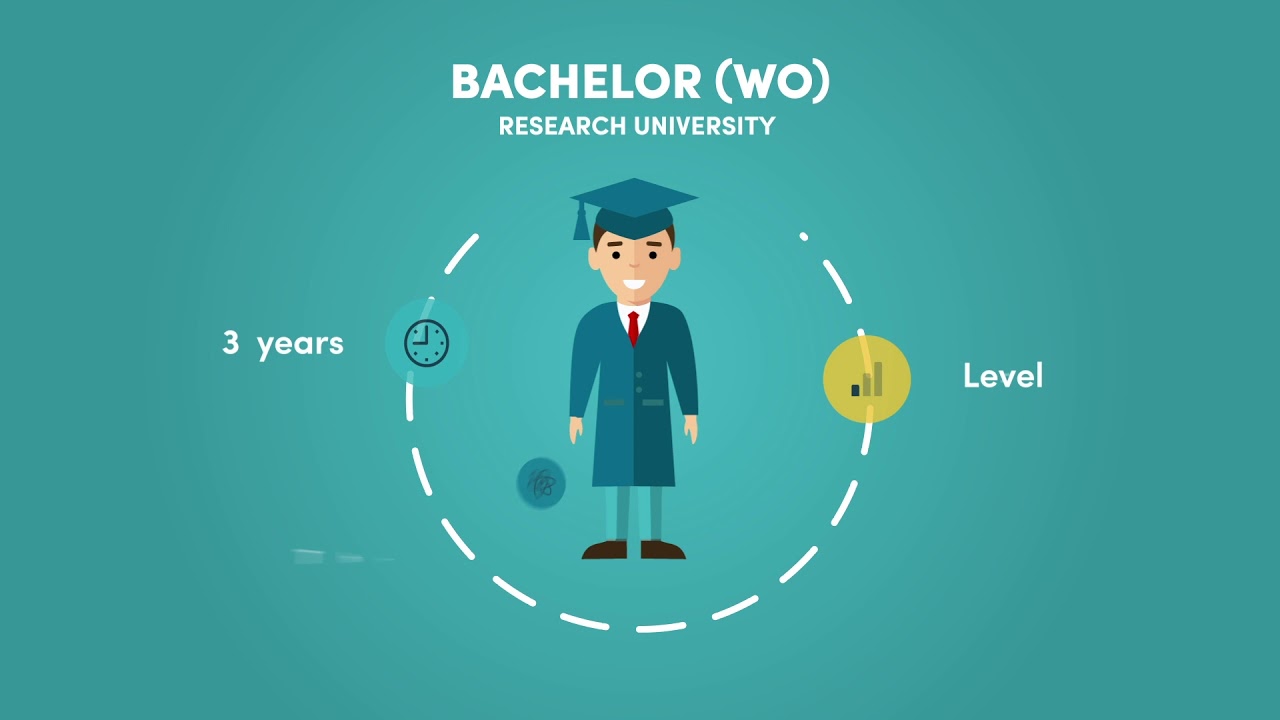 Our Partners in Childcare and Education
Carousel, use arrow keys to navigate.